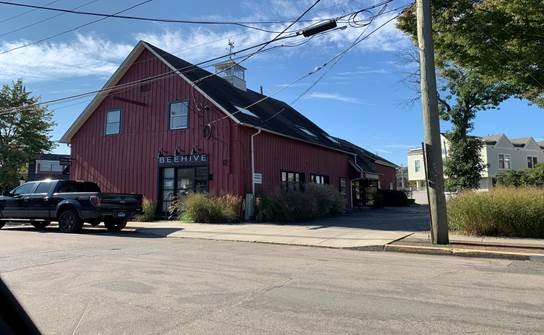 FAIRFIELD, CT – It was announced today that a North Carolina-based company will be opening an office in Fairfield, Connecticut. The 4,325 square foot building is located at 69-79 Sanford Street, directly across from the Metro-North rail station. Next Century Spirits, based in Raleigh, North Carolina will utilize the building for their corporate sales and marketing offices.
According to Anthony Moniello, Chief Commercial Officer, "We are truly excited to open our third US office location in the heart of downtown Fairfield and to source amazing local talent from the area. We look forward to being an active member in the community as we grow our amazing portfolio of brands such as Creek Water Whiskey, Caddy Clubhouse Cocktails and Bear Fight American Single Malt Whiskey."
According to Tommy Febbraio, the existing tenant, Beehive, will be relocating to another location in town.
Bruce Wettenstein, SIOR and partner with Vidal/Wettenstein represented Next Century Spirits, and Tommy Febbraio was the listing broker for the owner. Michael Goldman of Goldman, Gruder and Woods was counsel for the owner, and Frank Hall of Branford was counsel for the Tenant.